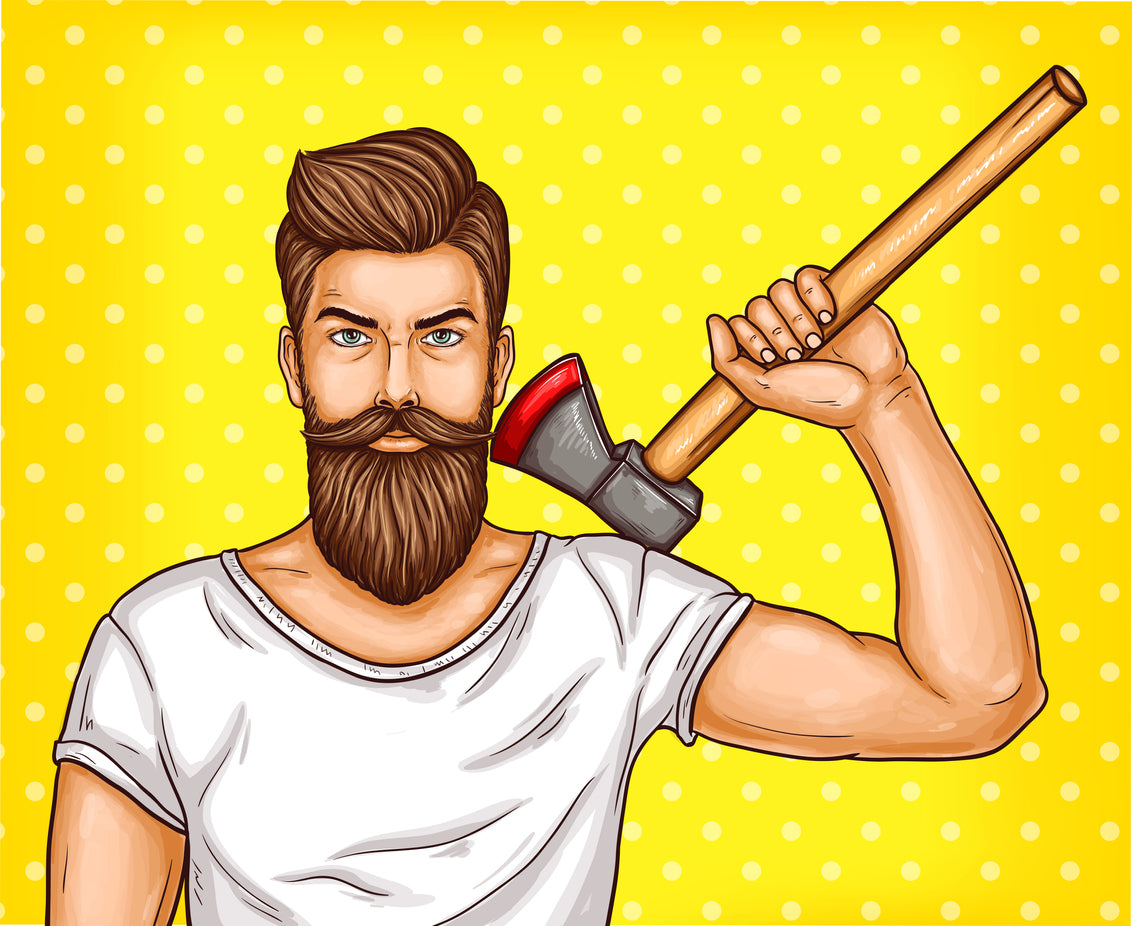 The 10 Best Suction Cup Dildo Positions: Exploring Pleasure with His Tipp
Are you looking to take your solo play or couple's intimacy to new heights? Suction cup dildos have revolutionized pleasure, offering a hands-free experience and opening the door to exciting possibilities.
In this blog post, we'll explore the 10 best suction cup dildo positions using His Tipp as our example, a realistic, veiny fleshy dildo that promises an unforgettable journey into pleasure. Whether you're a beginner or an experienced user, these positions are sure to bring creativity, excitement, and satisfaction to your intimate moments. Let's dive in!
1. The Wall Mount: Exploring New Angles
The wall mount position is perfect for those who enjoy experimenting with different angles and depths. Simply attach His Tipp to a smooth, flat surface, such as a wall. The versatility of this position allows you to control the pace and depth of penetration, delivering intense sensations and mind-blowing orgasms. In a nutshell, attach trial things out whether that is facing the wall or backing onto the wall!
2. The Chair Rider: Sensual Control
If you crave control and intimacy, the chair rider position is ideal. Affix His Tipp to the seat of a sturdy chair and sit atop it, facing the backrest. This position allows you to control the rhythm and depth of penetration while providing ample opportunities for eye contact and intimate touch. Experiment with leaning back or forward to find the perfect angle that drives you wild.
3. The Steamy Shower Delight: Aquatic Adventures
Take your pleasure to the shower with the steamy shower delight position. Secure His Tipp on the bathroom tiles or shower wall, and let the water cascading down your body add a new level of sensation to your playtime. The combination of warm water and His Tipp's realistic texture creates an irresistible experience that will leave you wanting more.
4. The Cowgirl's Bliss: Ride to Ecstasy
Embrace your inner cowgirl and saddle up for the ride of a lifetime. With His Tipp firmly attached to a smooth, stable surface where your legs wrap around, straddle and ride it with confidence. This position puts you in control, allowing you to set the pace and depth that brings you to the brink of pleasure. Lean back for clitoral stimulation or lean forward for deeper penetration—the choice is yours! Maybe even raise your arm up and pretend to use a lasso. Yee-haw? 
5. The Bedroom Explorer: Versatility Unleashed
Unleash your creativity in the bedroom explorer position. Attach His Tipp to the headboard or the foot of the bed and let your imagination run wild. You could even use it unattached in the bed. Lay down on your back, spread your legs wide for intense G-spot stimulation or lift your hips for a different angle of pleasure. The bedroom explorer position opens the door to endless possibilities and experimentation.
6. The Bent Over Backdoor: Uncharted Territory
For those who crave anal pleasure, the bent over backdoor position offers an unforgettable experience. Secure His Tipp to a sturdy, waist-high surface, and assume a comfortable, bent-over position. Remember to use plenty of lubrication and take it slow. This position allows for deep penetration and precise control, leading to intense sensations and incredible anal play.
7. The Couch Companion: Cozy Comfort
Indulge in some cozy comfort with the couch companion position. Attach His Tipp to the edge of a couch or sofa and sit on it, facing outward. This position is perfect for relaxation and self-exploration. Lean back and enjoy clitoral stimulation or arch forward for deeper penetration. The couch companion position lets you unwind while experiencing intense pleasure.
8. The Doggy-Style Decadence: Classic Pleasure
The doggy-style decadence position is a classic for a reason—it offers deep penetration and allows for intense G-spot or prostate stimulation. Secure His Tipp to a smooth, vertical surface, and get down on all fours. Experiment with arching your back or lowering your chest to find the angle that takes you to new heights of pleasure.
9. The Outdoor Excursion: Nature's Intimacy
Take your pleasure outdoors with the outdoor excursion position. Attach His Tipp to a secure surface, such as a tree trunk or a picnic table, and embrace nature's embrace. The thrill of being in the open air combined with the exquisite sensations of His Tipp will make this adventure unforgettable. 
10. The Mirror Magic: Watch Yourself
Lastly, explore your sensuality and indulge in the mirror magic position. Firstly, attach His Tipp to a flat vertical surface such as a wall or standing mirror. Next, get on all fours and prepare yourself in the doggystyle position (Or anal if that is what you prefer!). Then, place a mirror Infront of you so that you can see yourself completely - ideally a large mirror that is freestanding. Lastly, watch as you pleasure yourself and connect with your desires in a whole new way. The visual stimulation adds an extra layer of excitement and pleasure to your experience.
With the 10 best suction cup dildo positions using His Tipp as our guide, the world of pleasure is at your fingertips regardless of your sexual orientation. These positions are not only creatively thrilling but also rooted in real possibilities and logical exploration of pleasure. Whether you're a solo adventurer or enjoying the journey with a partner, these positions are sure to elevate your intimate moments to new heights, especially by using a realistic dildo.
Don't miss out on the opportunity to experience the pleasure His Tipp has to offer. Take the next step towards heightened ecstasy and visit His Tipp to make this realistic, veiny fleshy dildo a part of your pleasure collection. Happy exploring!